Heart cut diamond pendant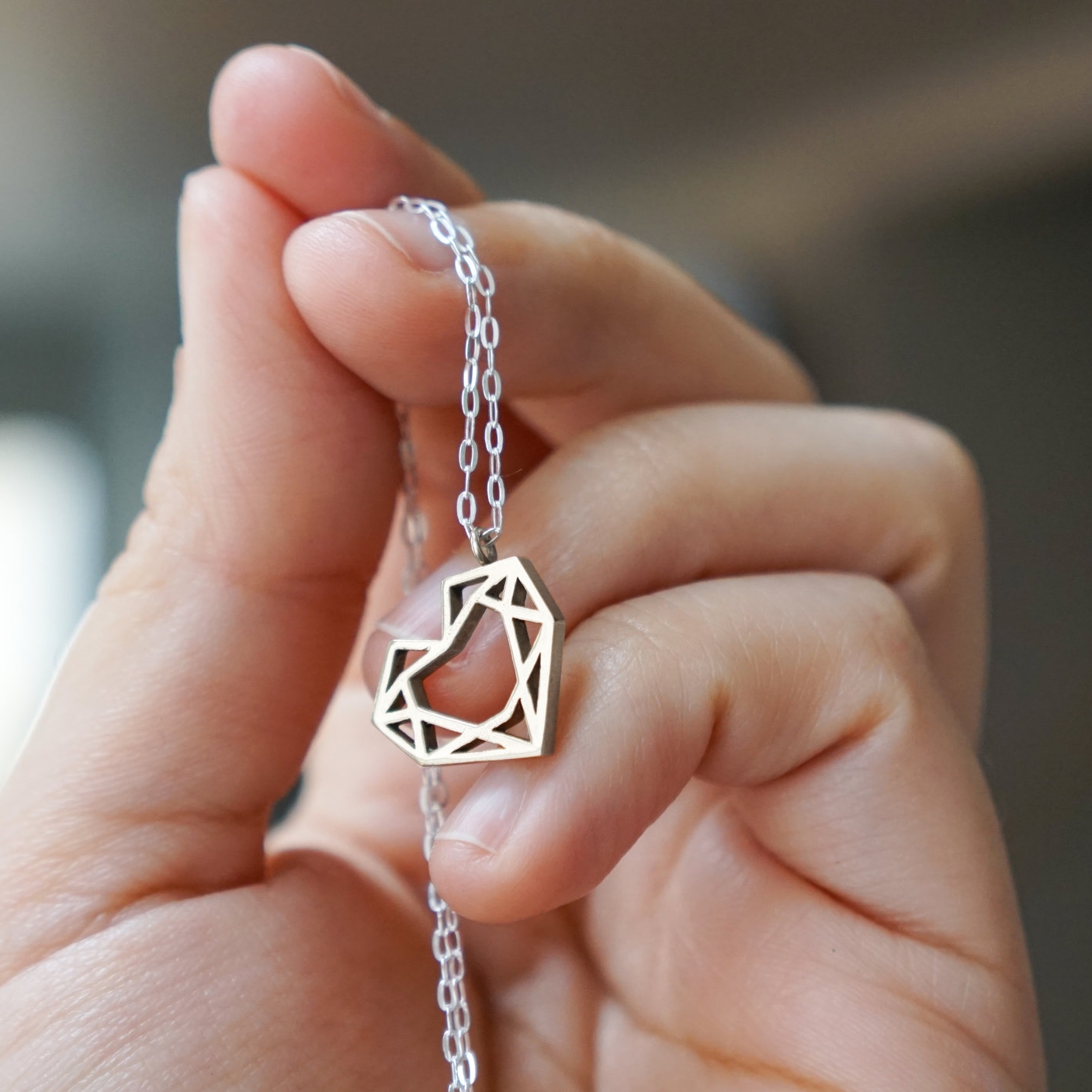 Heart cut diamond pendant
If you want an alternative take on the traditional gemstone necklace, something for a birthday or just because you want to shine bright like a diamond and rock everybody´s world… this necklace is for you.
This piece is the abstraction of a diamond cut, it is how the heart shaped diamond should be drawn. From the Dibujoya (Draw-a-Jewel) Collection.
Each gem is casted solid in sterling silver (or brass, your choice!) then polished to a mirror like surface. It comes with an 18 inches long sterling silver chain and in a beautiful gift box.
This stone measures: 15 mm high x 15 mm wide x 02 mm thick for Sterling Silver heart and 20 mm high x 20 mm wide x 02 mm thick for Sterling Silver heart
Estimated fabrication time for this item: Ready to Ship